Get Best Compost Machine Price!! 
Enquire Now!
DSC Engineering is the best manufacturer for compost machine, food waste composting machine, organic compost machine, fully automatic composting machine price in India for your organic waste and turning that into nutrient-rich compost in no time. Start enjoying an easy composting experience with our reliable and efficient solution in best compost machine price segment.  For just Rs. 95,000, the entry-level COMPOSTO model is tailor-made for small-scale eateries and restaurants. This cutting-edge OWC machine, designed for minimal noise, boasts advanced technology to yield quality manure with maximum efficiency. And worry not about energy consumption – despite its power, COMPOSTO is remarkably energy-efficient.
Fully Automatic Compost Machine Price
COMPOSTO is equipped with special features of a best compost machine, including an inbuilt shredder, a 5-star heating system, and PLC control for user convenience.

Built with high-quality industrial-grade components to ensure durability and efficiency.

Suitable for a wide range of organizations, from small restaurants to large bulk waste generators (25 Kg to 5000 Kg per day).

Meets all the standards and compliances required by the Government of India's SWM Rules.

Offers a range of models (WC 20 | WC 30 | WC 50 | WC 100 | WC 250) to handle bulk waste at different levels.

Fully automated operation reduces manpower and electricity consumption.

Produces high-quality "manure," often referred to as "black gold," perfect for plant growth.
Compost machine by DSC Engineering : One of the most trusted compost machine manufacturers Offers complete peace of mind with a one-year warranty that can be extended up to five years.
Compost machine price starts at just Rs. 95000/- making it an affordable option for small-scale users.
We provide comprehensive organic compost machine/organic waste converter (OWC) services, including installation, commissioning, operator training, and after-sales support.
You can order COMPOSTO for your organization to our team and all the matters like installation | Commissioning | Training to operators | after sale services will be handled by us for you. Call now @ 9958858881 to orde
Fully Automatic Food Waste Composting Machine @ Best Price
 Explore the COMPOSTO, the best compost machine available at the best price.
Why COMPOSTO?
Superior Build Quality Compost Machine at Right Price
This OWC machine is built to last, with a sturdy stainless steel construction that can withstand the test of time.
Efficient and Powerful Composting Solution at right Price
Efficient | Powerful | High-capacity motors | Advanced technology | Powerful blades | Efficient design | Quick and effective
The Value of COMPOSTO : 

Cost-Efficient Solution 

When it comes to composting, many people are concerned about compost machine price before purchasing a compost machine. However, with the COMPOSTO, you can rest assured that you are getting the best value for your money. This compost machine is competitively priced, offering an affordable option that does not compromise on quality or performance.

Call @ 9958858881 to buy Compost Machine at Best price
Food Waste Composting Machine Processing Video
Sturdy Inbuilt shredder video
Fully Automatic Composting Machine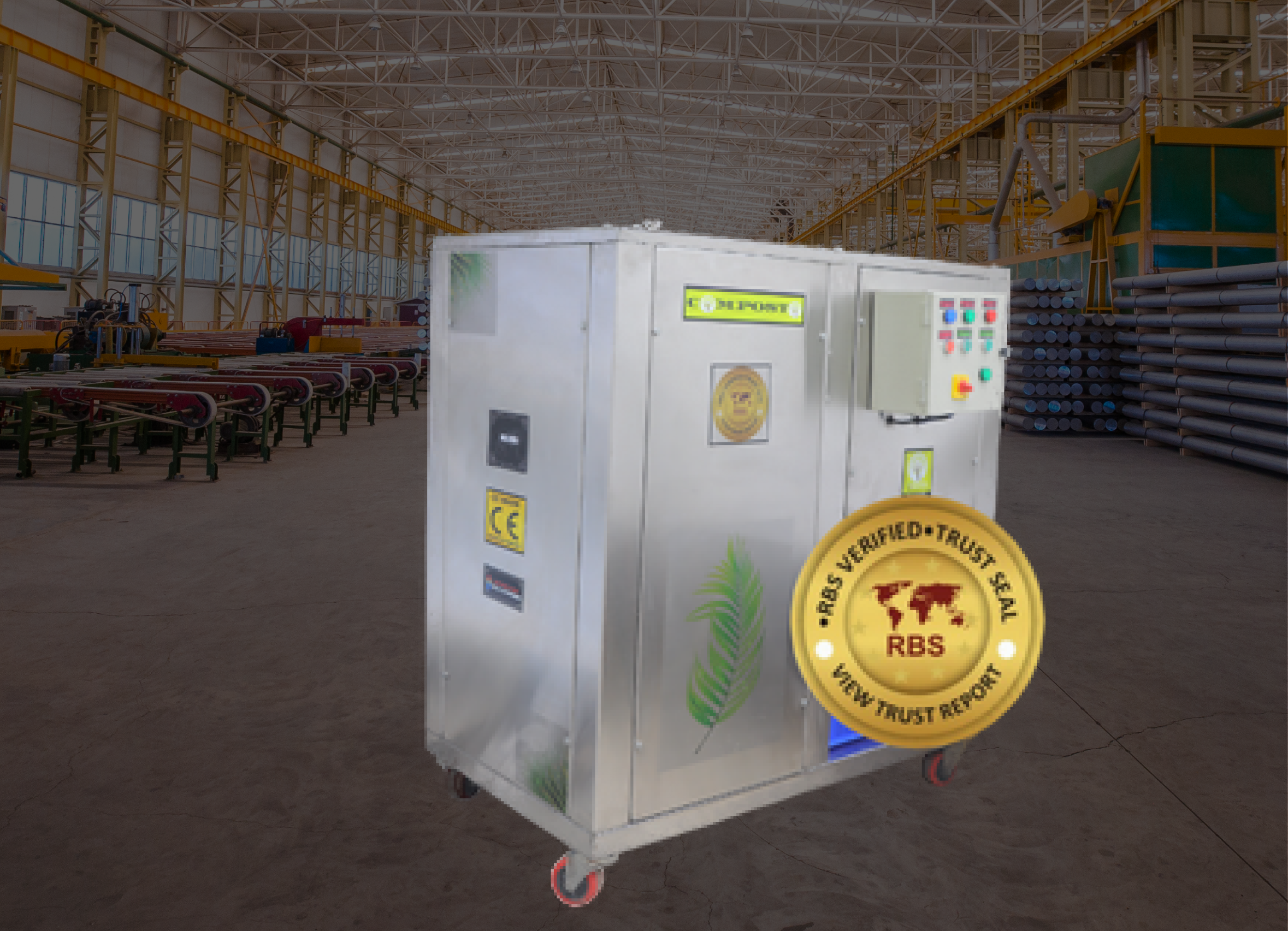 * Inbuilt Shredder installed for best and fast results
* Quality Compost result in quick time
* Odorless Processing Technology
* Fully automated processing through PLC Controlled System
* Stainless Steel (304) body for rust free longer life
* Customized size to fit into smaller space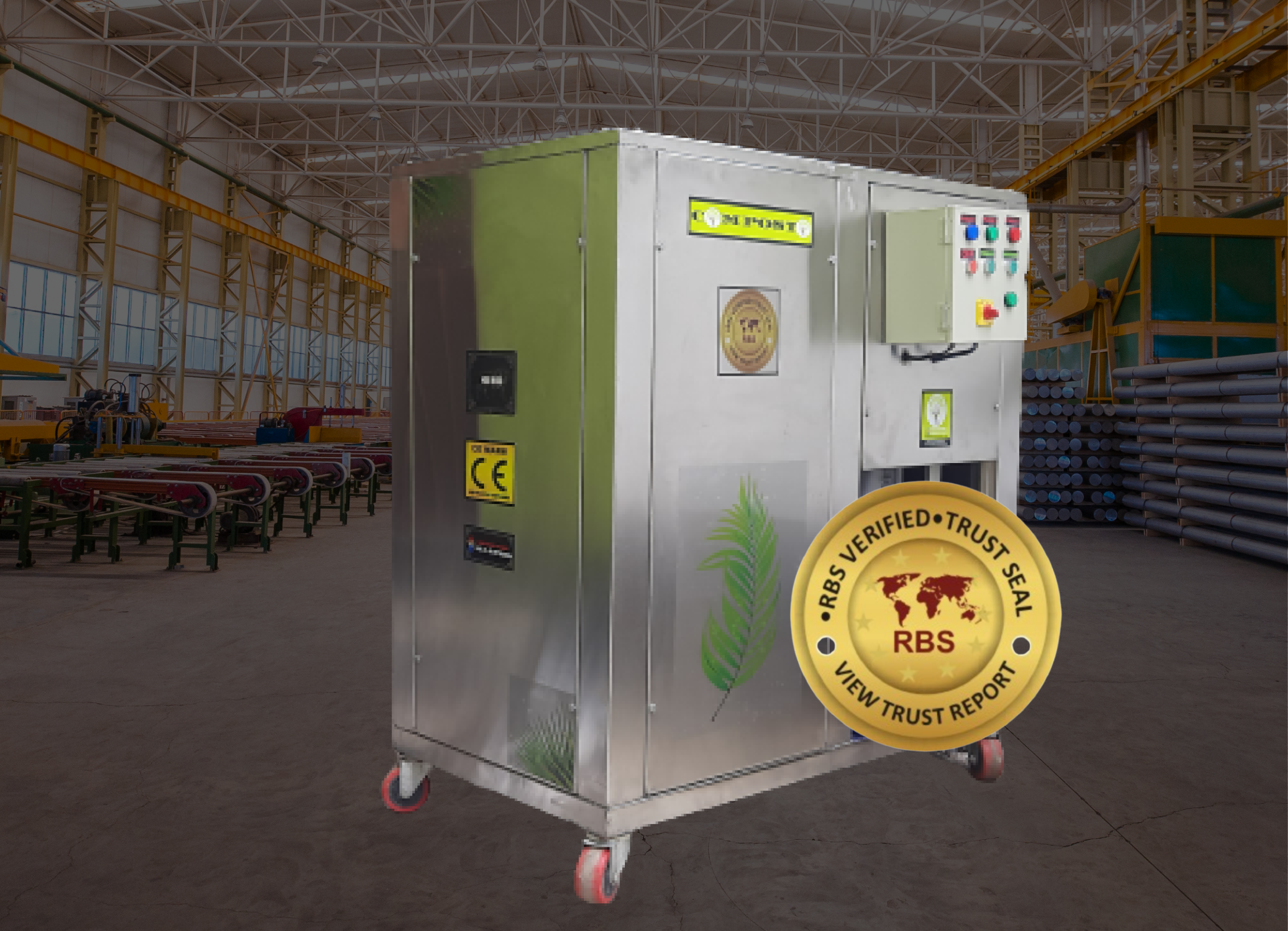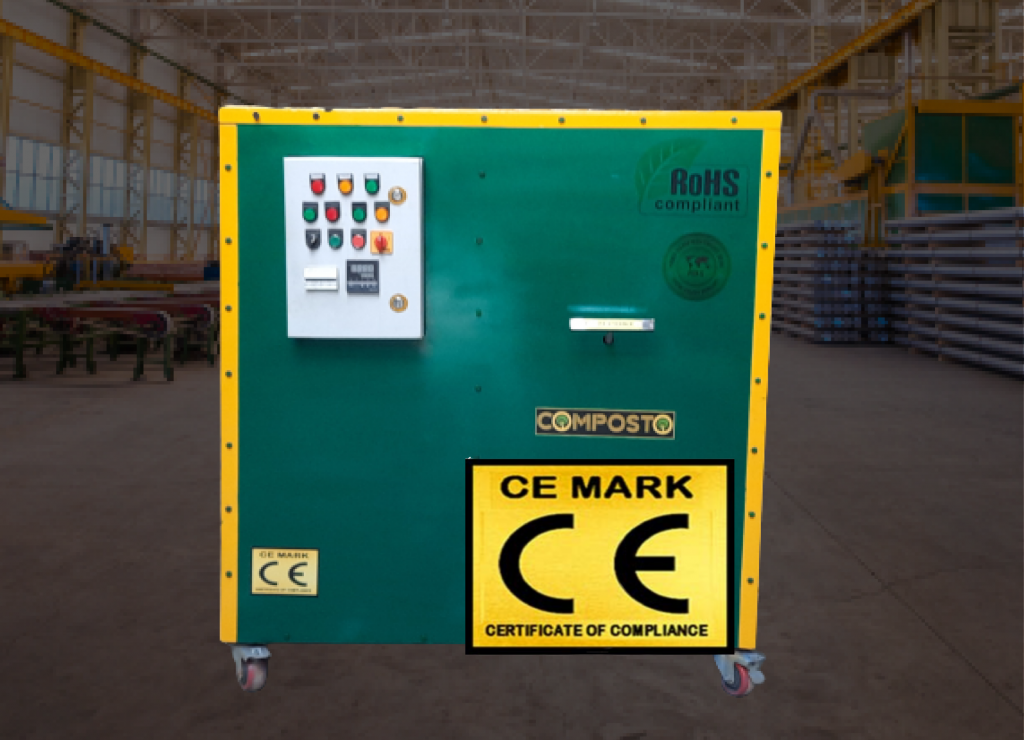 Fully Automatic Food Waste Compost Machine Features
Summer House Cafe
Delhi (Hauz Khas)
Shagun Farms
Delhi (Chattarpur)
Sarvottam School
U.P (Noida)
Panchshilla Rendezvous
Delhi (Malviya Nagar)
Lotus Valley School U.P (Noida Sector 126)
Kali Mata Mandir Punjab (Patiala)
Jesus & Marry School U.P (Grater Noida)
Hyatt Regency
Punjab (Ludhiana)
Habitech panchtatva
U.P (Greater Noida west)
Gauri shankar Mandir
Delhi (Chandni Chowk)
Sarovar Portico
Delhi (Nehru Place)
Sarovar Portico
Delhi (Kapas Hera)
Military Hospital
Uttrakhand(Dheradun)
HPMC Juice Plant
Himachal Pradesh(Parwanoo)
IIMT University Campus
Meerut
Fully Automatic Food Waste Compost Machine Related Faq's
Related Q & A
DSC ENGINEERING team is doing great job with their quality compost machine. They are very reliable for all waste management related matters
They are really pioneers in manufacturing compost machine. Happy with their product and services.
Technology they are continuously regularly updating in their compost machine is their USP. Really impressed with their go for attitude.
#compostmachineprice #compostmachinepriceinindia #compostingmachineprice #compostmachinepriceand #compostmachine #compostmachineforhome #compostmachinelomi #compostmachinereviews #compostmachinediy #compostmachinedesign #compostmachinepriceinindia #compostmachinery  #compostmachineforhomeindia #compostmachineworking #compostmachineinsrilanka #compostmachinefoodwaste #compostmachinekitchen #compostmachinecommercial #compostmachinevitamix   #compostbin