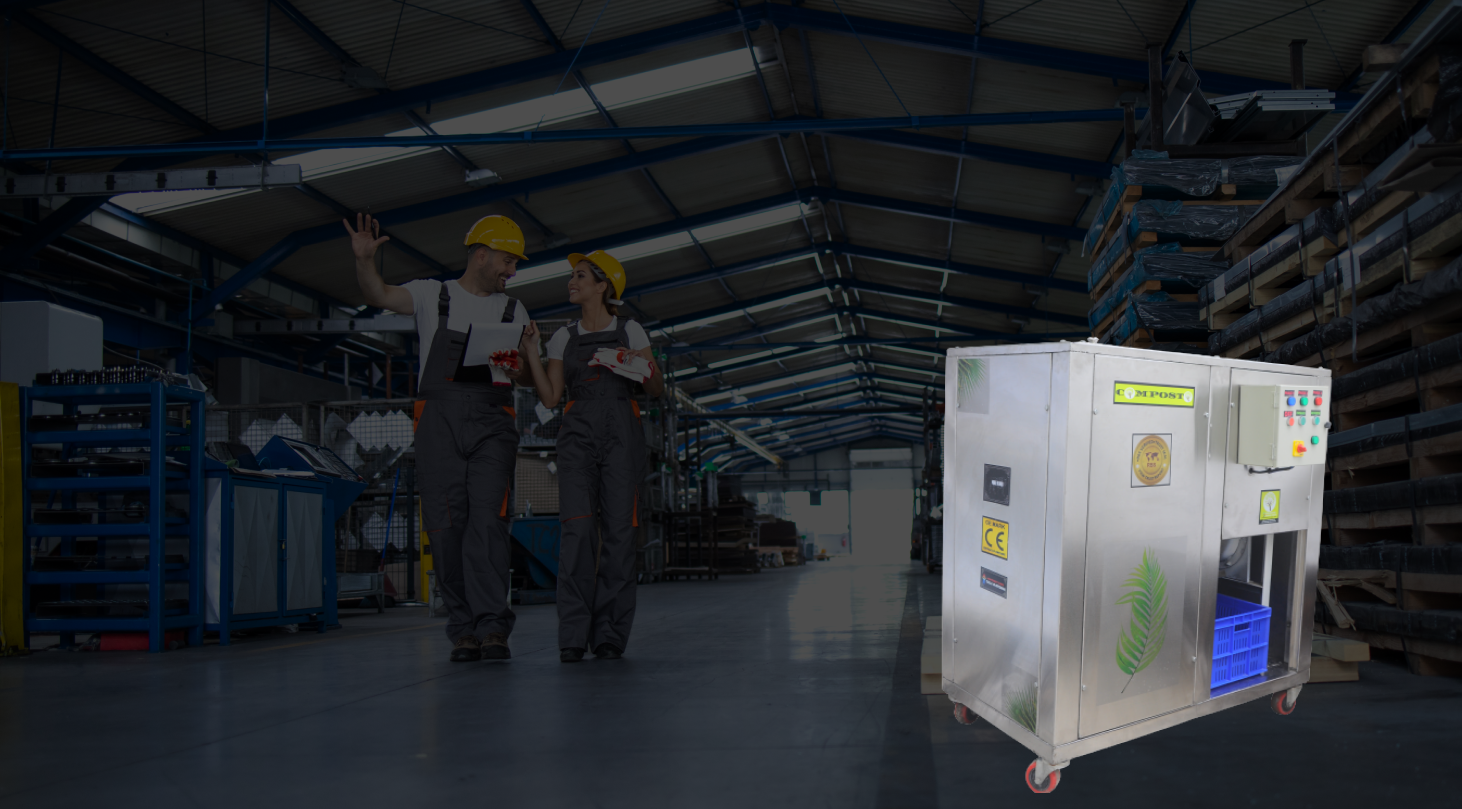 June 7, 2020
OWC Machine
Title: The OWC Machine Revolution: Transforming Organic Waste
The management of organic waste has long been a significant challenge for both urban and rural areas. However, the emergence of OWC machine is providing an effective solution. These innovative devices are becoming a linchpin in the effort to manage organic waste efficiently, reduce landfill pressure, and promote sustainable waste management practices.
What is an OWC Machine?
OWC machine is a technological marvel designed to transform organic waste into nutrient-rich compost. These machines operate on the principles of aerobic decomposition, similar to the natural composting process. However, OWC machines provide an optimized environment with controlled moisture, aeration, and mixing to accelerate the decomposition of organic waste materials.
Why OWC Machines Matter?
OWC machines are essential for the following reasons:
Reduction in Landfill Waste: The overflow of landfills around the world poses environmental and health risks. OWC machines significantly reduce the volume of organic waste sent to landfills, thereby extending their lifespan and minimizing their impact on the environment.

Mitigation of Greenhouse Gas Emissions: Organic waste decomposing in landfills produces methane, a potent greenhouse gas. OWC machines help mitigate these emissions by converting organic waste into compost in an oxygen-rich environment, reducing environmental impact.

Production of Valuable Compost: The compost produced by OWC machines is a valuable resource. It's an eco-friendly alternative to chemical fertilizers, enhancing plant growth, improving soil quality, and closing the loop on waste.

Promotion of Sustainable Practices: OWC machines empower individuals, households, businesses, and institutions to take an active role in sustainable waste management. They encourage responsible waste disposal practices and offer an efficient solution for handling organic waste.
Applications of OWC Machine
OWC machine find application in various settings:
Households: Small-scale OWC machines enable families to convert kitchen waste into compost right at home, reducing the need for waste collection and disposal.

Restaurants and Cafes: These businesses can efficiently manage kitchen waste by employing commercial OWC machines, reducing their environmental footprint.

Hotels and Resorts: Larger hospitality units can benefit from industrial-scale OWC machines that process organic waste and use the resulting compost in their gardens.

Educational Institutions: Schools and colleges can set an example for students by implementing OWC machines on their campuses, promoting sustainability.

Municipalities: Whole communities can adopt large-scale OWC machines to process organic waste from various sources, reducing landfill reliance and lowering greenhouse gas emissions.
Selecting the Right OWC Machine
When choosing an OWC machine, factors such as the volume of waste generated, available space, and desired compost output should be considered. Manufacturers offer a range of options, from compact units for households to larger machines suitable for institutions and municipalities.
Conclusion
OWC machines are not merely technological marvels; they represent a shift toward a more sustainable and environmentally responsible future. By embracing OWC technology in our homes, businesses, and communities, we are taking significant steps towards reducing waste, mitigating environmental impact, and enriching our soil. As the global movement towards sustainable living gains momentum, the OWC machine is proving to be an essential tool in transforming organic waste into a valuable resource for a greener and more sustainable world.
Looking for Best Compost Machine Manufacturers?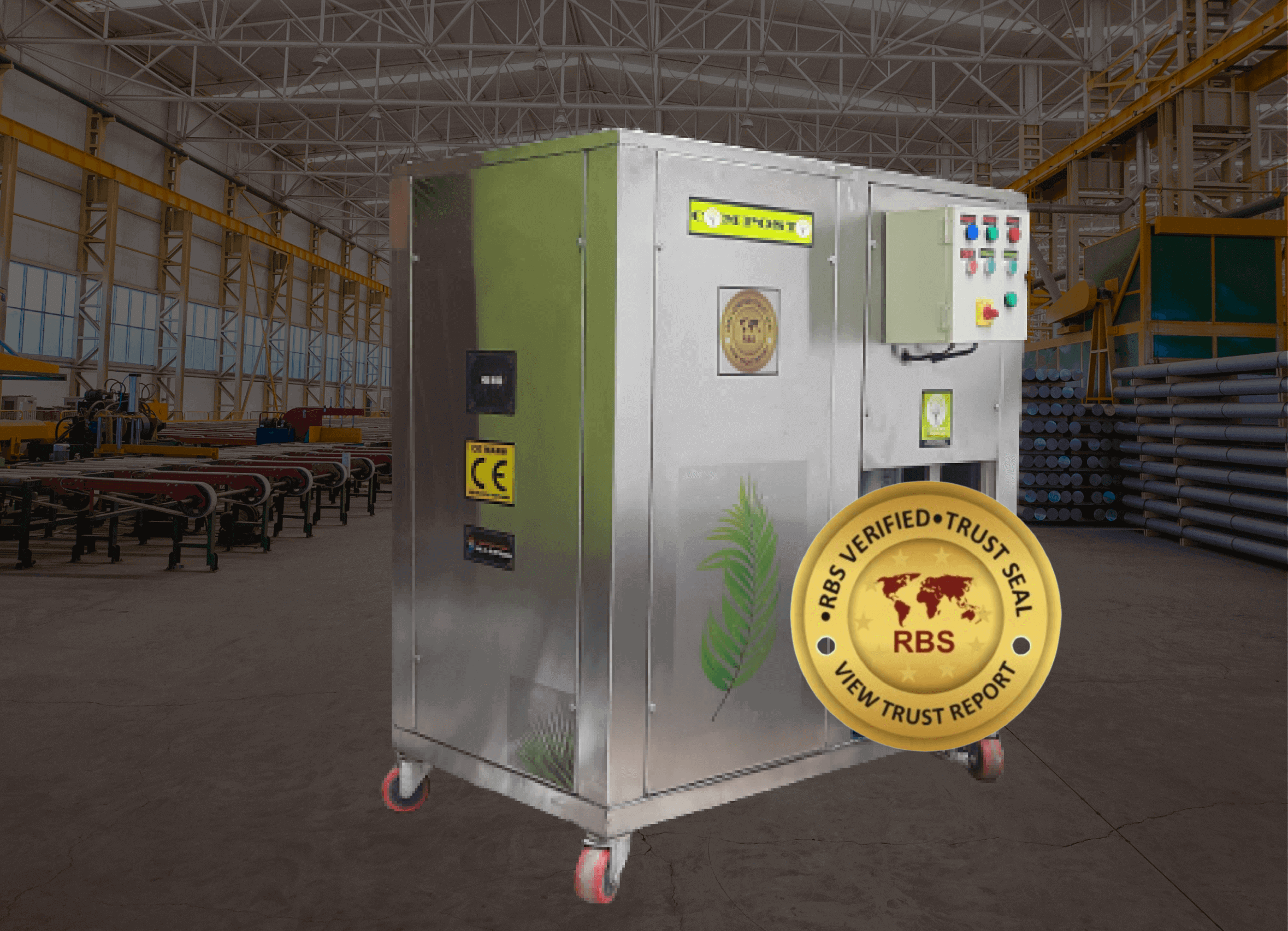 Organic Waste Converter Processing Video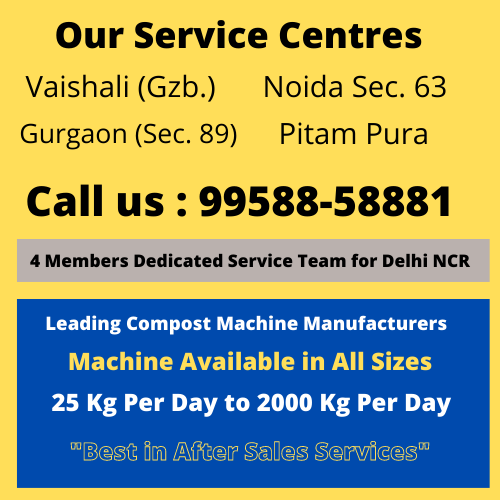 Introducing Our Revolutionary OWC Machines for Your Business Waste Management Needs
Restaurants, hotels, commercial establishments, and educational institutions can all benefit from our OWC Machines. These fully automatic machines come equipped with a shredder, mixer, and dehydrator for a fast and easy process of any organic waste. They are available in various sizes and processing capacities, starting from 25 kg per day to 1 tonne per day, with different per hour capacities.
Our team offers customized solutions for each machine to cater to individual requirements specific to your establishment.
Our OWC Machines are manufactured with high-quality in-house developed and branded components to maintain high standards of quality fit for extensive industrial use. They are available at affordable prices, making them accessible to businesses in Delhi, NCR Region, Noida, Ghaziabad, Gurgaon, Dehradun, Agra, Ludhiana, Bangalore, and other cities across India.
For the best price and after-sales service, purchase directly from the leading OWC Machine manufacturers. Contact our sales team at 9958858881 for more information on OWC Machine prices.
Buy directly from OWN Machine Manufacturers @ 9958858881
We at DSC Engineering – the best compost machine manufacturers in Delhi / NCR assures Best price / Best after sales services / upto 5 years warranty* / Best composting practice.
OWC Machine related Q. & A.
Ans: You can call @ 9958858881 : 95000/- is starting price for OWC Machine machine. Although OWC Machine (With inbuilt shredder) depends upon per day capacity of OWC machine.
Ans: We are one of the leading OWC Machine manufacturers. We offers OWC Machine starting from 25 kg per day | 50 kg per day | 75 kg per day | 100 kg per day to 2000 kg per day.
DSC ENGINEERING team is doing great job with their quality compost machine. They are very reliable for all waste management related matters
They are really pioneers in manufacturing compost machine. Happy with their product and services.
Technology they are continuously regularly updating in their compost machine is their USP. Really impressed with their go for attitude.