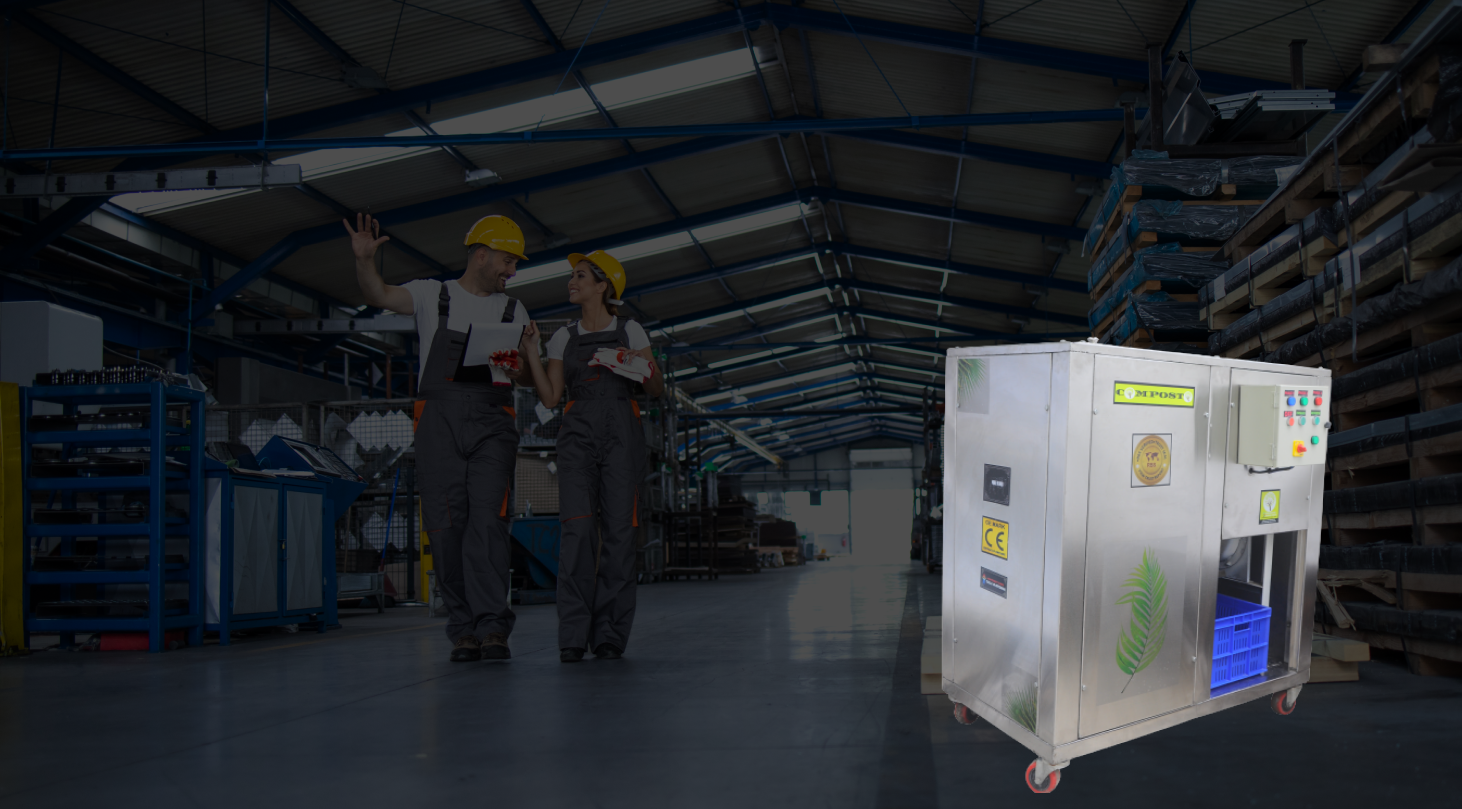 January 29, 2022
Compost Machine Manufacturers in Himachal Pradesh
DSC Engineering: Pioneering Compost Machine Manufacturers in Himachal Pradesh
At DSC Engineering, we take pride in our commitment to environmental sustainability and innovation. As the leading compost machine manufacturers in Himachal Pradesh, we are dedicated to revolutionizing the way organic waste is managed and recycled. With a passion for a cleaner, greener future, we have made it our mission to provide cutting-edge composting solutions that cater to the growing need for eco-friendly waste management.
Our company's core values revolve around:
Innovation: We are at the forefront of composting technology, constantly pushing the boundaries of what's possible to provide our customers with state-of-the-art compost machines that are efficient, reliable, and easy to use.
Sustainability: DSC Engineering is deeply committed to environmental preservation. Our compost machines are designed to convert organic waste into nutrient-rich compost, reducing the burden on landfills and contributing to a healthier planet.
Quality: We uphold the highest standards of quality in our manufacturing processes, ensuring that our compost machines are built to last and perform optimally in diverse environments.
Customer Satisfaction: Our customers are at the heart of everything we do. We strive to understand their unique needs and provide tailored composting solutions to meet and exceed their expectations.
Service Excellence: Beyond manufacturing, we offer comprehensive support and service to ensure that our clients experience hassle-free operation and maintenance of our compost machines.
DSC Engineering is your trusted partner in embracing sustainable waste management practices. Join us in our mission to create a cleaner, greener, and more environmentally responsible future. Choose DSC Engineering for all your composting needs in Himachal Pradesh and beyond.
Read More: Compost Machine Manufacturers In Chandigarh
COMPOST MACHINE MANUFACTURERS IN HIMACHAL PRADESH
As compost machine manufacturers, we have established sales and service centers across Himachal Pradesh, including Manali, Shimla, Baddi, and Dharmshala. Our dedicated services team caters to clients in these areas, providing prompt and efficient support.
We specialize in crafting compost machines equipped with the latest technology, ideal for corporate offices, schools, colleges, hotels, restaurants, shopping malls, and canteens. Our mission is to provide sustainable solutions for food waste management. Our fully automated compost machines are easy to operate, and we offer comprehensive training on topics like waste segregation, compost machine operation, raw compost management, and mature compost utilization.
If you're located in Manali, Shimla, Baddi, or Dharmshala and are interested in purchasing and installing a compost machine directly from the manufacturers, please contact us at 9958858881.
-Buy directly from compost machine manufacturers in Manali | Shimla | Baddi | Dharmshala  – Call @ 9958858881-
Buy directly from best compost machine manufacturers in Himachal Pradesh (Manali | Shimla | Baddi | Dharmshala) @ 9958858881
We at DSC Engineering – the best compost machine manufacturers in Himachal Pradesh (Manali | Shimla | Baddi | Dharmshala ) assures Best price / Best after sales services / upto 5 years warranty* / Best composting practice.